Computer Accounting Careers
Program under redevelopment – currently not taking enrollments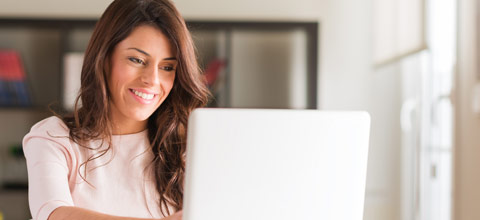 Accounting careers are among the most respected–and versatile. Nearly every business and organization requires a trained accounting professional to balance its books. At a large corporation, you might focus on a specialized area, such as payroll or accounts payable. In a small business, you may have the opportunity to preside over all of the organization's financial information.
According to the Government of Canada Occupational Summary, demand for accounting technicians and bookkeepers in Canada will outstrip supply over the period 2015 to 2024*. That means now is the perfect time to learn accounting! Accounting careers are here to stay. Get started toward yours today. And remember, a one year membership in the Guild of Industrial, Commercial and Institutional Accountants is included at no extra cost.
Train now for exciting, well-paying computer accounting career and be a success. Call 1-800-535-1613 or enroll online today.
Know the Requirements for Success. It is important to remember that licensing, apprenticeship, certification, training or other requirements may be applicable to some careers in some or all provinces or localities or to jobs with some employers. As a result, we strongly advise you to check with your provincial or local government (for example licensing board or apprenticeship agency) or potential employers to find out whether any of these requirements are applicable to the career or job that you have chosen.
SOURCE: Government of Canada, Canadian Occupational Projection System, Occupational therapists & Other professional occupations in therapy and assessment (3143) (February 9, 2017).