PCDI Online Faculty & Staff
PCDI Canada is a division of Ashworth College and shares Ashworth's online faculty and staff. We are proud of the commitment and professional expertise of our dedicated faculty and staff. Our educational administrators and academic advisors have extensive experience in career education. They are also experts in proven online learning strategies.
Our career program and high school program faculty have excelled as practicing professionals in their career fields and are ready to help you succeed.
Our Online Faculty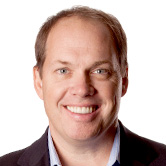 Frank F. Britt, President
Frank F. Britt is on a mission to connect learners of all ages with affordable education and pathways to their academic, personal, and professional goals. He has shared his insights and expertise on the intersection of education and the world of work with numerous media outlets including Harvard Business School's Managing the Future of Work podcast, Bloomberg TV, SXSW EDU, Forbes, and HR Magazine among others. Before becoming a leader in online education, he served as CEO of Pri-Med, the largest medical education training company for primary care physicians, and as an Operating Partner at Bain Capital Ventures. He is a board member of The National Job Corps Association and holds a Bachelor of Science in Marketing and Operations Management from Syracuse University.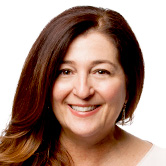 Lisa Prince Rutsky, Vice President of Education and Academic Dean
Lisa Prince Rutsky provides academic leadership and guides the day-to-day efforts required for successful implementation of the educational programs offered by PCDI Canada and throughout the Ashworth College family of schools. She has 15 years of experience in secondary and post-secondary online education and her resume includes tenures as Chief Academic Officer of Ashworth College, Principal and Assistant Principal of James Madison High School, and service as an adjunct professor of psychology, human development, student success, and cultural diversity for a variety of online programs. Lisa holds her Master of Education in School Psychology and Bachelor of Science in Psychology from Georgia State University.

John Riser, Senior Director of Education Operations
John has a Master's degree in Production and Operations from Georgia State University and earned his bachelor of science in management from Clemson University. John was awarded the Carl A. Bramlette, Jr. Scholastic Achievement Award for outstanding Academic Achievement in 2006. He manages the internal operations of the Education Department.

Michael Scott, Director of Canadian Education Operations
Michael has a Bachelor of Arts from Concordia University. With more than 30 years in the education industry, Michael sets the long term vision for PCDI Canada and manages its day to day operations. Michael is dedicated to helping students get trained, get connected and get ahead.

Susan Parti, Canadian Registrar
Susan is a graduate of Mohawk College. Susan has been with PCDI Canada for over nine years and deals with Canadian students on a daily basis. Susan is dedicated to helping students enroll in the programs that will help them get trained, get connected and get ahead.

Eric Ryall, Registrar
Eric earned a bachelor's degree from West Georgia University in 2004 and has been with Ashworth College since then. He looks forward to continuing to help students enroll in the programs of study they need to further their career goals.

Mandy Norton, Senior Manager of Instructional Technology
Mandy has an Associate degree in Business Management from Gainesville State College and a bachelor's degree in legal studies from Herzing College. She oversees the curriculum development process and manages print and online course content for degree programs.

Melissa Maddox, Vice President, Student Experience
Melissa is responsible for managing corporate partnerships. She works with corporations such as Clorox, Verizon and Boeing to meet the career training and service needs of their employees. Melissa also serves as a liaison for our military students assisting with processing active duty tuition assistance, VA/GI Bill benefits, military spouse benefits and transfer credits.

Kelsha Abraham, Manager, Faculty and Academic Affairs
Kelsha earned her Master's degree in Business Administration from Upper Iowa University in 2009 and her Bachelor's degree in Biological Sciences from Clemson University in 2000. She has been a private tutor and also co-founded a nonprofit company focused on improving math results for Georgia students. She later achieved an advanced leadership position with AT&T. Kelsha is currently pursuing her doctorate in psychology. She supervises Ashworth College academic and grading services, online instructors and online contracting for our career and degree programs.

Scott Phillips, Director of Accreditation and Regulatory Compliance
Scott earned his Bachelor of Fine Arts degree and Master of Arts degree in interpersonal and Public Communication from Central Michigan University. For over 10 years he has been involved with post-secondary education as a faculty member, academic and financial administrator, and regulatory compliance consultant and director. His focus is to assess, develop, and implement regulatory and compliance goals for Ashworth College.