PCDI Online Faculty & Staff
PCDI Canada is a division of Ashworth College and shares Ashworth's online faculty and staff. We are proud of the commitment and professional expertise of our dedicated faculty and staff. Our educational administrators and academic advisors have extensive experience in career education. They are also experts in proven online learning strategies.
Our career program and high school program faculty have excelled as practicing professionals in their career fields and are ready to help you succeed.
Our Online Faculty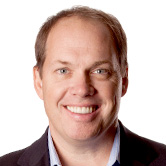 Frank F. Britt, President
Frank F. Britt is on a mission to connect learners of all ages with affordable education and pathways to their academic, personal, and professional goals. He has shared his insights and expertise on the intersection of education and the world of work with numerous media outlets including Harvard Business School's Managing the Future of Work podcast, Bloomberg TV, SXSW EDU, Forbes, and HR Magazine among others. Before becoming a leader in online education, he served as CEO of Pri-Med, the largest medical education training company for primary care physicians, and as an Operating Partner at Bain Capital Ventures. He is a board member of The National Job Corps Association and holds a Bachelor of Science in Marketing and Operations Management from Syracuse University.

Eric Ryall, Registrar
Eric earned a bachelor's degree from West Georgia University in 2004 and has been with Ashworth College since then. He looks forward to continuing to help students enroll in the programs of study they need to further their career goals.

Kelsha Abraham, Manager, Faculty and Academic Affairs
Kelsha earned her Master's degree in Business Administration from Upper Iowa University in 2009 and her Bachelor's degree in Biological Sciences from Clemson University in 2000. She has been a private tutor and also co-founded a nonprofit company focused on improving math results for Georgia students. She later achieved an advanced leadership position with AT&T. Kelsha is currently pursuing her doctorate in psychology. She supervises Ashworth College academic and grading services, online instructors and online contracting for our career and degree programs.