How To Start A Small Business For A Great Career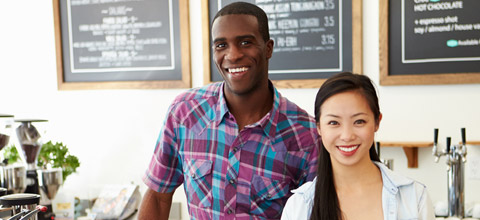 You'll have a great career when you learn how to start a small business. There are an infinite number of small businesses, and their success is dependent upon the quality of their management. Whether you're looking to launch a home-based business or open a franchise with established business procedures, having or managing a small business gives you autonomy. You create the work experience that is right for you.
According to Industry Canada, over 98% of all Canadian employer businesses are small businesses and over 69% of private labour force employees work for small businesses. This means that your business is vital to the success of our economy. Start training today for a successful tomorrow.
Learn how to start a small business and make it prosper with courses from PCDI Canada. Call 1-800-535-1613 or enroll online today.
Know the Requirements for Success. It is important to remember that licensing, apprenticeship, certification, training or other requirements may be applicable to some careers in some or all provinces or localities or to jobs with some employers. As a result, we strongly advise you to check with your provincial or local government (for example licensing board or apprenticeship agency) or potential employers to find out whether any of these requirements are applicable to the career or job that you have chosen.