Hotel and Restaurant Management Careers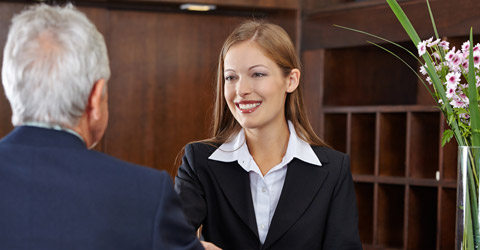 Eating out and staying at hotels are inevitabilities for travel of any kind. In order for hotels and restaurants to be desirable to guests, competent professionals in hotel and restaurant management careers must ensure the success of these venues. Hotel and restaurant owners rely on their managers to properly manage the front and back office, plan guest and banquet services and run housekeeping operations.
The Government of Canada Job Bank forecasts employment prospects for a number of different hotel and restaurant management related occupations, and in many localities the prospects are good. You may start out directing the activities of one location or restaurant, or focus your skills on a particular department. Areas of specialization include guest services, food service, front office, corporate accounts, beverage services and franchise operations.
Volunteering can be an excellent way to improve your connection with your chosen field. For potential volunteer opportunities in connection with the hotel and restaurant field you can check out the information available by downloading pdf at BigPictureConferences.ca.
Train now for a career in the exciting hospitality industry. PCDI Canada prepares you for success in hotel and restaurant management careers. Call 1-800-535-1613 or enroll online now.
Know the Requirements for Success. It is important to remember that licensing, apprenticeship, certification, training or other requirements may be applicable to some careers in some or all provinces or localities or to jobs with some employers. As a result, we strongly advise you to check with your provincial or local government (for example licensing board or apprenticeship agency) or potential employers to find out whether any of these requirements are applicable to the career or job that you have chosen.