Veterinary Assistant Jobs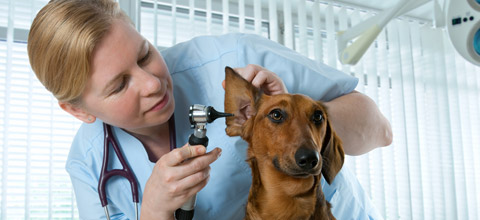 According to the Canadian Pet Market Outlook, 2014, 57% of Canadian households owns at least one pet. So it's not surprising that the Government of Canada Job Bank forecasts good employment prospects in many localities for veterinary assisting occupations. You've picked a great time to learn how to become a veterinary assistant.
Veterinary assistants perform a variety of duties in veterinary clinics such as administering first aid, recording vital signs, comforting surgical patients, coordinating boarding schedules, ordering supplies and more. Love animals? You'll love learning how to become a veterinary assistant!
If you have a soft spot in your heart for our animal friends, veterinary assistant jobs might be right for you. Call 1-800-535-1613 or enroll online today.
Know the Requirements for Success. It is important to remember that licensing, apprenticeship, certification, training or other requirements may be applicable to some careers in some or all provinces or localities or to jobs with some employers. As a result, we strongly advise you to check with your provincial or local government (for example licensing board or apprenticeship agency) or potential employers to find out whether any of these requirements are applicable to the career or job that you have chosen.