How To Become A Retail Pharmacy Assistant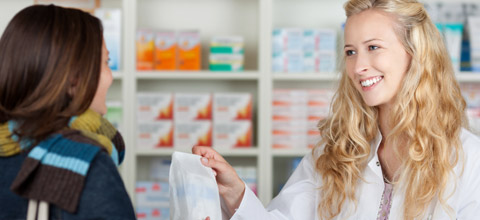 It's the ideal time to learn how to become a retail pharmacy assistant. The Government of Canada Job Bank predicts good employment prospects in many localities for pharmacy assistants, fueled in part by the increasing age of the general population and the introduction of new medications.
Job prospects should be excellent for retail pharmacy assistant careers with formal training. Our comprehensive program will teach you the pharmacy skills required to become a retail pharmacy assistant. We'll train you and help you get connected to employers and get ahead.
When you learn how to become a retail pharmacy assistant at PCDI Canada, you enter the job market ahead of your competitors. Start today. Call 1-800-535-1613 or enroll online today.
Know the Requirements for Success. It is important to remember that licensing, apprenticeship, certification, training or other requirements may be applicable to some careers in some or all provinces or localities or to jobs with some employers. As a result, we strongly advise you to check with your provincial or local government (for example licensing board or apprenticeship agency) or potential employers to find out whether any of these requirements are applicable to the career or job that you have chosen.