How To Become A Plumber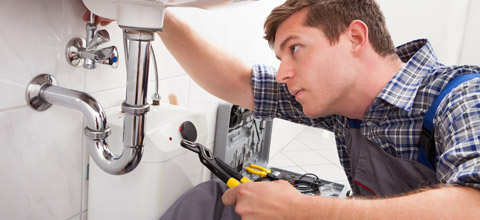 Want to know how to become a plumber? For starters, you need expert training in the fundamentals so you can do jobs right the first time. Homeowners appreciate plumbers who can competently unclog toilets, fix leaky faucets, keep basements dry, help make drinking water safe, and keep lawns and gardens well-watered. A skilled plumber is the hero when he or she steps in during a plumbing emergency.
According to the Government of Canada Job Bank, once you learn how to become a plumber you'll be in a growing career: Employment prospects for plumbers are expected to be good in many localities. Get ready for it all with our convenient online courses that you can take from home.
Learn how to become a Plumber and enter a promising career field. Call 1-800-535-1613 or enroll online today.
Know the Requirements for Success. It is important to remember that licensing, apprenticeship, certification, training or other requirements may be applicable to some careers in some or all provinces or localities or to jobs with some employers. As a result, we strongly advise you to check with your provincial or local government (for example licensing board or apprenticeship agency) or potential employers to find out whether any of these requirements are applicable to the career or job that you have chosen.