Nutrition Science Careers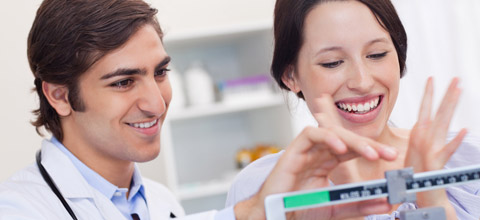 Rising awareness of the importance of eating healthy meals and maintaining a balanced diet to improve the quality of life has lead to an expansion in health science careers. In our online Nutrition, Diet, and Health Science course you'll gain professional knowledge of the field.
While a degree is generally required to become a dietician or nutritionist, our course gives you a strong start. You'll learn how to interpret food labels, shed pounds, select the right foods for every meal and help others lead longer, healthier lives. Consider sharing your knowledge while working in a natural foods store, organic food department, health club or gym.
Train now for fulfilling nutrition science careers. You'll be on your way to career success. Call 1-800-535-1613 or enroll online today.
Know the Requirements for Success. It is important to remember that licensing, apprenticeship, certification, training or other requirements may be applicable to some careers in some or all provinces or localities or to jobs with some employers. As a result, we strongly advise you to check with your provincial or local government (for example licensing board or apprenticeship agency) or potential employers to find out whether any of these requirements are applicable to the career or job that you have chosen.