Advance in Careers in Medical Transcription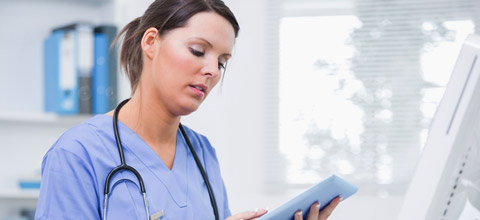 Healthcare is among the fastest-growing careers, and medical transcription careers are in demand because of it. Health care advances and an aging population have prompted the need for trained medical transcriptionists to document diagnoses, treatments, procedures and tests. The Government of Canada Job Bank forecasts good employment prospects in medical administrative and support occupations in many localities.
Physicians depend on those in medical transcription careers to produce finished medical reports using accurate terminology. Medical transcriptionists often work independently, setting their own hours and transcribing reports from home. Trained transcriptionists are employed in doctors' and dentists' offices, imaging departments, hospitals, community clinics and emergency facilities. Training is the key to success.
Training from PCDI Canada will give you the experience you need to advance in careers in medical transcription. Call 1-800-535-1613 or enroll online today.
Know the Requirements for Success. It is important to remember that licensing, apprenticeship, certification, training or other requirements may be applicable to some careers in some or all provinces or localities or to jobs with some employers. As a result, we strongly advise you to check with your provincial or local government (for example licensing board or apprenticeship agency) or potential employers to find out whether any of these requirements are applicable to the career or job that you have chosen.