Medical Office Receptionist Jobs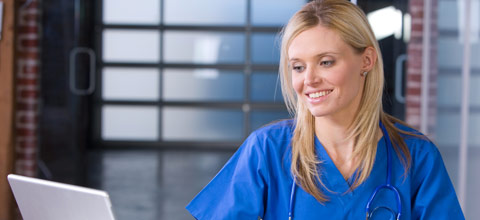 As the population ages, doctors will need to hire more people in medical office careers to perform clerical and organizational duties to keep their practices running smoothly. Physician offices, health clinics, physical therapy and personal care centers and many other healthcare facilities will also need to meet this demand, which explains why jobs for receptionists and information clerks are on the rise.
According to the Government of Canada Occupational Summary, administrative assistants will be in demand in Canada through 2024*. It's the perfect time to get started toward a career as a medical office receptionist.
Train now for exciting medical office receptionist jobs and be a success. Call 1-800-535-1613 or enroll online today.
Know the Requirements for Success. It is important to remember that licensing, apprenticeship, certification, training or other requirements may be applicable to some careers in some or all provinces or localities or to jobs with some employers. As a result, we strongly advise you to check with your provincial or local government (for example licensing board or apprenticeship agency) or potential employers to find out whether any of these requirements are applicable to the career or job that you have chosen.
SOURCE: Government of Canada, Canadian Occupational Projection System, Occupational therapists & Other professional occupations in therapy and assessment (3143) (February 9, 2017).