Become A Locksmith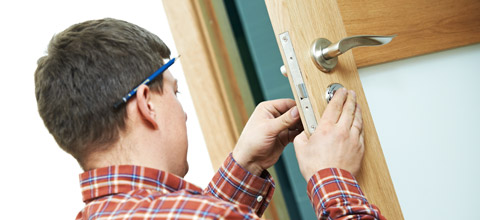 Become a locksmith and ensure that homes, cars and businesses are secure. Because security is an ever-increasing concern for Canadians, locksmithing careers are among the most stable. Once you train to become a locksmith, you'll be ready for a satisfying future.
Locksmiths provide a worthwhile service with the potential to earn good money working in a locksmith shop or locksmithing franchise, security company, home improvement store or in your own independent business. According to the Government of Canada Job Bank, employment prospects for locksmiths are good in many localities. Our comprehensive training could secure your future as an employee or as a business owner.
Enroll at PCDI Canada and unlock your future. Don't wait to become a locksmith. Call 1-800-535-1613 or enroll online.
Know the Requirements for Success. It is important to remember that licensing, apprenticeship, certification, training or other requirements may be applicable to some careers in some or all provinces or localities or to jobs with some employers. As a result, we strongly advise you to check with your provincial or local government (for example licensing board or apprenticeship agency) or potential employers to find out whether any of these requirements are applicable to the career or job that you have chosen.