Learn How To Become a Landscaper And More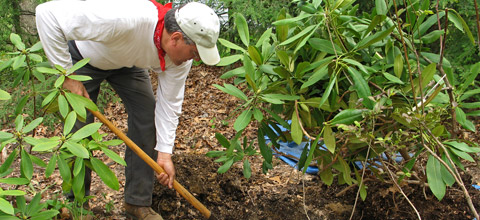 When you learn how to become a landscaper specializing in landscape design, your career will blossom. Attractive, functional landscapes and lawns are important to homeowners, businesses and public sites across the nation. Homeowners know that landscape enhancement can substantially increase the value of their properties, and they are willing to pay for it.
The Government of Canada Job Bank forecasts good employment prospects in many localities in a number of landscape design related occupations. Designers are in demand by landscape contracting firms, retail garden centers, golf courses and resorts, apartment communities, public gardens and parks. You can learn landscape design from the ground up in our comprehensive course.
Qualify for great jobs when you learn how to become a landscaper at PCDI Canada. Call 1-800-535-1613 or enroll online.
Know the Requirements for Success. It is important to remember that licensing, apprenticeship, certification, training or other requirements may be applicable to some careers in some or all provinces or localities or to jobs with some employers. As a result, we strongly advise you to check with your provincial or local government (for example licensing board or apprenticeship agency) or potential employers to find out whether any of these requirements are applicable to the career or job that you have chosen.