Home Health Aide Careers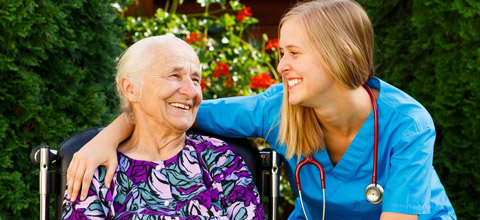 Home health aide careers are growing at a phenomenal rate. According to the Government of Canada Job Bank, home health job prospects are good in many localities. As advances in medicine extend the life span of the population, and as baby boomers age, more people will require the assistance of home health aides.
Professionals in home health aide careers perform a variety of tasks that seem simple, but these tasks are critically important to the daily lives of the people under their care. For instance, you may do light housekeeping, arrange for transportation, prepare food and provide companionship. Besides private homes, you may find opportunities through health care agencies at retirement and nursing homes, residential facilities for the developmentally challenged and more.
Home health aide careers are in demand. Get ahead fast when you enroll at PCDI Canada. Call 1-800-535-1613 or enroll online today.
Know the Requirements for Success. It is important to remember that licensing, apprenticeship, certification, training or other requirements may be applicable to some careers in some or all provinces or localities or to jobs with some employers. As a result, we strongly advise you to check with your provincial or local government (for example licensing board or apprenticeship agency) or potential employers to find out whether any of these requirements are applicable to the career or job that you have chosen.