Dog Trainer Careers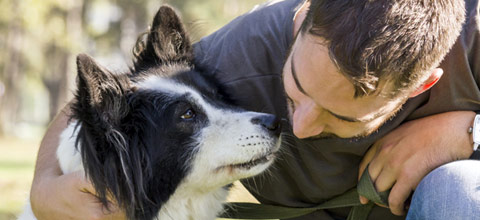 Becoming a dog trainer is an opportunity to take your passion and turn it into a fun, rewarding and impactful career. It could also allow you to work independently and start your own business. PCDI's Dog Trainer Obedience program will provide you with the opportunity to learn how to get started.
Dog trainer careers are in demand all across Canada. According to the Government of Canada Occupational Summary, there will be steady demand for pet groomers and animal care workers in Canada over the period of 2015 to 2024*. Clients place a great deal of trust in dog trainers with the expectation that they will see a positive change in their dog's behavior. If you have patience and adoration for working with dogs, you are well-suited to start a career as a dog obedience trainer.
The skills you learn in PCDI's Dog Obedience Trainer program will help you prepare for a dog trainer career in client's homes, pet stores, animal shelters, veterinary clinics, boarding kennels, competitions and shows and even guide dog organizations.
Translate your love of dogs into a great career with PCDI's dog obedience trainer program. Call 1-800-535-1613 or enroll online today.
Know the Requirements for Success. It is important to remember that licensing, apprenticeship, certification, training or other requirements may be applicable to some careers in some or all provinces or localities or to jobs with some employers. As a result, we strongly advise you to check with your provincial or local government (for example licensing board or apprenticeship agency) or potential employers to find out whether any of these requirements are applicable to the career or job that you have chosen.
SOURCE: Government of Canada, Canadian Occupational Projection System, Image, social and other personal consultants; Pet groomers and animal care workers & other personal service occupations (6561) (February 9, 2017).