Dental Office Assistant Careers & Opportunities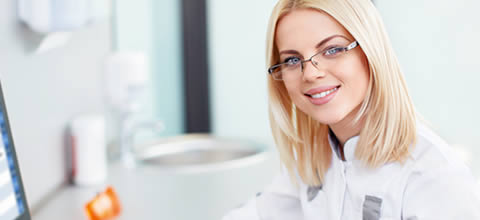 Dental office assistant careers are in-demand across Canada. Job opportunities in healthcare are steadily increasing, and dental office assistant careers are no exception. The Government of Canada Job Bank forecasts growth in administrative and support jobs in the medical field will be above average in many localities.
Dental practices stay busy, and dentists need smart office assistants who can handle the important clerical and administrative tasks that need to be done to keep the practice running smoothly. If you enjoy working closely with medical professionals and patients, you should become a dental office assistant. Specialized training is your key to success.
Dental office assistant careers are growing. Start your online training today at PCDI Canada. Call 1-800-535-1613 or enroll online with us today.
Know the Requirements for Success. It is important to remember that licensing, apprenticeship, certification, training or other requirements may be applicable to some careers in some or all provinces or localities or to jobs with some employers. As a result, we strongly advise you to check with your provincial or local government (for example licensing board or apprenticeship agency) or potential employers to find out whether any of these requirements are applicable to the career or job that you have chosen.