Child Care Careers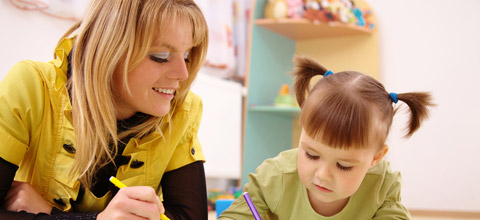 Safe, caring and effective child care continues to be in demand. Professionals in child care careers are highly appreciated by busy parents who rely on competent, trained individuals to nurture their children's intellectual and emotional growth.
According to the Government of Canada Job Bank, the outlook for child care careers is promising in many Canadian localities. You may find satisfying work in day care centres, before- and after-school programs, private preschools and family homes. Professional training is your key to starting out right and being a success.
Enroll online, study online and succeed in child care careers. Call 1-800-535-1613 or enroll online today.
Know the Requirements for Success. It is important to remember that licensing, apprenticeship, certification, training or other requirements may be applicable to some careers in some or all provinces or localities or to jobs with some employers. As a result, we strongly advise you to check with your provincial or local government (for example licensing board or apprenticeship agency) or potential employers to find out whether any of these requirements are applicable to the career or job that you have chosen.