Administrative Assistant Careers Are Everywhere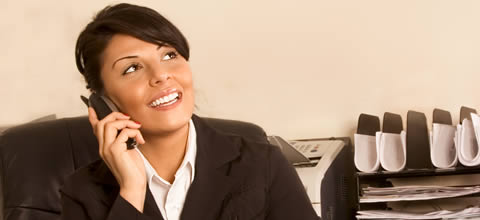 Administrative assistant careers are some of the most adaptable and prevalent. They are readily available across every industry and organization. You'll use computer and clerical skills to assist with everyday office functions. Your key to success is professional training.
The Government of Canada Job Bank shows employment opportunities across Canada in a wide variety of administrative and secretarial occupations. The future is bright for administrative assistant careers! With home-study training from PCDI Canada you will graduate with marketable skillls to impress prospective employers. Get started today.
Train now for in-demand administrative assistant careers and get ahead fast. Call 1-800-535-1613 or enroll online today.
Know the Requirements for Success. It is important to remember that licensing, apprenticeship, certification, training or other requirements may be applicable to some careers in some or all provinces or localities or to jobs with some employers. As a result, we strongly advise you to check with your provincial or local government (for example licensing board or apprenticeship agency) or potential employers to find out whether any of these requirements are applicable to the career or job that you have chosen.