Teacher Assistant Jobs Make the Grade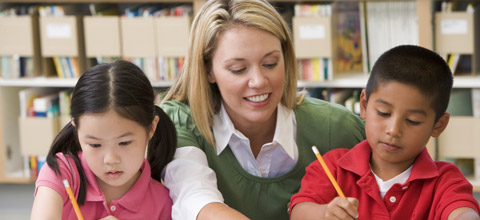 Teachers assistant jobs are vital in classrooms across Canada. Teacher assistants are often given the opportunity to work directly with students one-on-one. They may help students who are having trouble in various subjects and may serve in many roles throughout the school.
There is always demand for teacher assistants, to help out in special education classes. Childcare services and preschool programs, both of which employ teacher assistants are important at a time when parents are scrambling from jobs to the home. You'll learn how to become a teacher assistant in a matter of months in our home study course.
Qualify for rewarding teacher assistant jobs when you complete coursework at PCDI Canada. Call 1-800-535-1613 or enroll online.
Know the Requirements for Success. It is important to remember that licensing, apprenticeship, certification, training or other requirements may be applicable to some careers in some or all provinces or localities or to jobs with some employers. As a result, we strongly advise you to check with your provincial or local government (for example licensing board or apprenticeship agency) or potential employers to find out whether any of these requirements are applicable to the career or job that you have chosen.