How to Become a Successful Jewelry Designer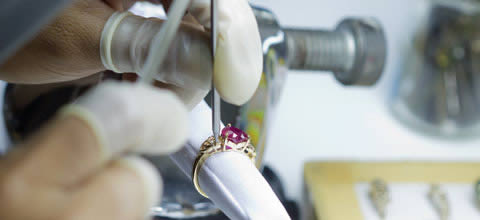 Whether you're designing, repairing or metal working in the jewelry industry, you're putting your artistic sensibilities to good use. When you learn how to become a jewelry designer, you afford yourself a promising career in the fashion industry. With formal training, you'll be ahead of many of your peers, most of whom have had to learn the craft on the job over the course of several years.
Train now and learn how to become a jewelry designer. Don't put your success on hold any longer. Call 1-800-535-1613 or enroll online now.
Know the Requirements for Success. It is important to remember that licensing, apprenticeship, certification, training or other requirements may be applicable to some careers in some or all provinces or localities or to jobs with some employers. As a result, we strongly advise you to check with your provincial or local government (for example licensing board or apprenticeship agency) or potential employers to find out whether any of these requirements are applicable to the career or job that you have chosen.