Interior Decorating Jobs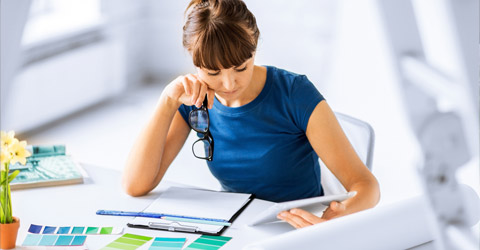 Interior decorating jobs are becoming increasingly popular. Homeowners are renovating and updating older residences, and newer homes are being built for buyers who appreciate comfortable, personalized spaces. Our professional training will show you how to express your personal style in welcoming rooms — both formal and casual — that are functional and affordable.
Most importantly, we'll set the stage for you to start a home-based decorating business and fulfill your career dreams. The Government of Canada tracks job prospects in a number of interior decoration related occupations and the outlook is good in many localities. You could be part of the excitement. Develop your flair for color, harmony, accessorizing and furniture arranging in our fine, online professional career course today.
Qualify for interior decorating jobs when you train at PCDI Canada. Call 1-800-535-1613 or enroll online now.
Know the Requirements for Success. It is important to remember that licensing, apprenticeship, certification, training or other requirements may be applicable to some careers in some or all provinces or localities or to jobs with some employers. As a result, we strongly advise you to check with your provincial or local government (for example licensing board or apprenticeship agency) or potential employers to find out whether any of these requirements are applicable to the career or job that you have chosen.