AutoCAD Careers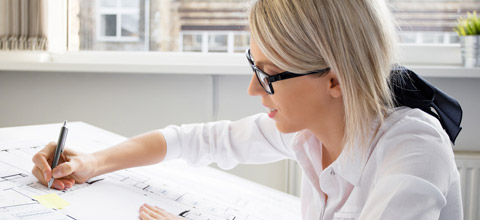 AutoCAD careers are popular and well-paying. As an AutoCAD professional, you could serve as a drafting technician working in a wide variety of industries. In the PCDI Canada AutoCAD certification prep course, you will gain the practical skills necessary for exciting work creating architectural, construction, electrical, mechanical or other drawings.
The Government of Canada Job Bank predicts employment opportunities across Canada in a wide variety of drafting related fields. As the manufacturing sector expands, so will AutoCAD careers. Certification is a definite plus! Get trained, get connected to employers and get ahead fast.
Train now for exciting AutoCAD careers and be a success. Call 1-800-535-1613 or enroll online today.
Know the Requirements for Success. It is important to remember that licensing, apprenticeship, certification, training or other requirements may be applicable to some careers in some or all provinces or localities or to jobs with some employers. As a result, we strongly advise you to check with your provincial or local government (for example licensing board or apprenticeship agency) or potential employers to find out whether any of these requirements are applicable to the career or job that you have chosen.